Balance - Compact
Australian Scientific has been distributing A&D weighing scales, compact balances, and weighing equipment in Australia for over 20 years. We supply compact balances, portable balances and bench scales to some of Australia's largest organisations and institutions in a wide range of industry sectors, including manufacturing, educational, food, government, health, testing, mining, and science, among others. A&D's reputation for quality, precision and reliability sees A&D balances and weighing scales highly sought after and requested both locally and internationally.
This extensive range of weigh scales and electronic balances is well supported with a highly skilled local team that specialise in factory automation, scale service and calibration, food inspection systems, system design, and integration projects.
For pricing, brochures and more, please click on the images or model numbers below.
The EJ Compact Balance outperforms other higher priced scales while still maintaining a compact size. These accurate, high quailty, attractive, stackable units are perfect for applications where portability or easy storage are paramount.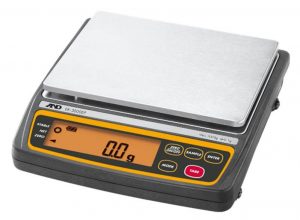 Featuring a compact and lightweight design and an easy-to-read LCD screen, these EK-EP Intrinsically Safe Weighing Scales are IECEx compliant, providing an effective weighing solution for a range of applications, including hazardous area weighing. Highly portable, this IECEx scale can easily be taken on the go. This is an intrinsically safe weighing scale, you can trust that the top pan balance will provide precise weight measurement even in potentially explosive or  hazardous environments and workplaces.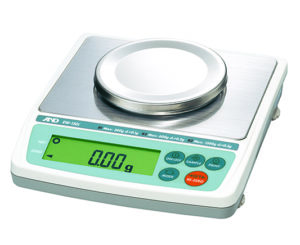 A range of high accuracy, portable top pan balances. Accuracies range from 0.01g to 1g and capacities from 400g to 12kg. This balance has been Trade Approved by NMI Australia.
Ideal for use where large capacity and high resolution are simultaneously required. Large weighing pan for efficient measurements of bulky objects or quantities.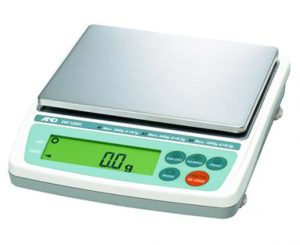 A range of portable top pan balances featuring triple range weighing capability. The EW-i series is approved for trade by the National Measurement Institute of Australia.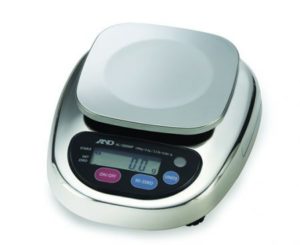 Fully stainless steel top loading balances suitable for harsh environments. Ideal for food preparation.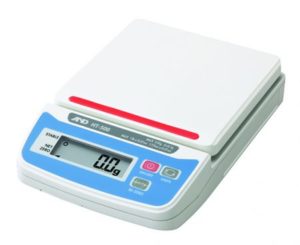 The HT Series brings optimum weighing performance to price conscious purchasers. Available with a best capacity of 5kg (1g increment) and a best displayed increment of 0.01g (120g capacity). Comes packaged in a perspex carry case.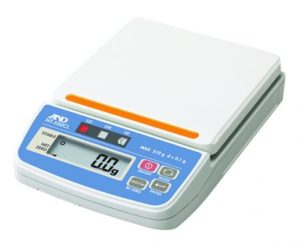 NEW!! This scale is ideal for efficient packing! Introducing our latest compact unit. Highly-visible, multi-colored LED comparator lights make packing small fruits, vegetables, etc., within their designated limits much faster and more accurate than a numeric display alone!
CLICK HERE FOR VIDEO 1
CLICK HERE FOR VIDEO 2

At first glance, you will notice that the SJ-WP series looks remarkably different from other digital scales you may have come across before. With this unique construction, A&D offers a number of innovations that ensures the highest level of protection in weight measurement.
CLICK HERE FOR VIDEO 1
CLICK HERE FOR VIDEO 2

Stainless steel waterproof scales are ideal for bench tops and are approved for trade use. These scales are available in capacities ranging from 1kg to 20kg, with increments from 0.5g to 10g.