Balance - Analytical and Laboratory
Australian Scientific has been distributing A&D weighing scales, analytical balances, laboratory balances, lab scales,
and weighing equipment in Australia for over 20 years. We supply balances and scales to some of Australia's
largest organisations and institutions in a wide range of industry sectors, including manufacturing, educational,
food, government, health, testing, mining, and science, among others. A&D's reputation for quality, precision and
reliability sees A&D balances and weighing scales highly sought after and requested both locally and internationally.
This extensive range of weigh scales and electronic balances is well supported with a highly skilled local team that
specialise in factory automation, scale service and calibration, food inspection systems, system design, and integration
projects.
For pricing, brochures and more, please click on the images or model numbers below.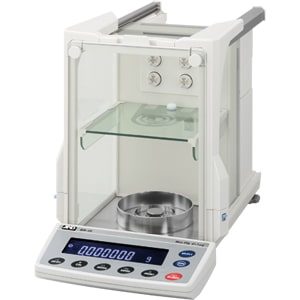 Static electricity, while often overlooked, can be a fatal source of error in precise weight measurements. The BM Series will help you perform sometimes-tricky analytical weighing with simplicity and
accuracy, including the elimination of static electricity.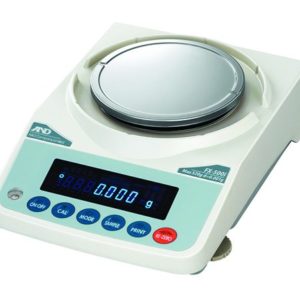 The FX-i Precision top pan range provides a host of features in a compact, light weight package. All of the traditional A&D functions are present plus a host of innovative features.
The FXi-WP Warrior is a precision top loading balance with laboratory level performance suitable for use in hostile environments to an IP-65
standard. The FX-iWP will be completely at home in any area where moisture or dust would prove a barrier to a normal top pan precision  balance. The FXi-WP has three years warranty.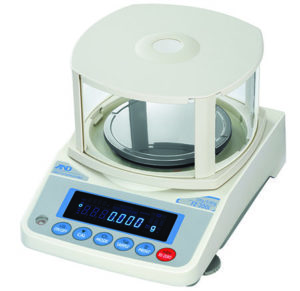 The FZ-i Precision Balance brings top of the range performance to the price conscious. The FZ-i series' easy one touch internal calibration system provides high reliability & fail safe calibration. Featuring 1 second stabilisation with the C-SHS Weight Sensor.
The FZ-iWP Precision Balance (with internal calibration) brings laboratory performance to the rugged areas generally considered too harsh for a precision top pan balance. Fully sealed against the ingress of foreign matter, the FZ-iWP is truly 'accident proof'.
Take your laboratory into the factory. This multi-function top loading balances features high speed weighing and settling times. The GF-A series is calibrated externally and has multiple weighing units as well as counting and statistical calculation functions.
CLICK HERE FOR VIDEO 1
CLICK HERE FOR VIDEO 2
The GX-224AE balance is a 0.0001 g readability model with internal calibration function. This premium balance has an ioniser embedded in its breeze break for quickly eliminating static from the sample.
The GH252 is a high stability analytical balance with automatic calibration. The balance is a dual range unit.
CLCIK HERE FOR VIDEO – GH-252
CLICK HERE FOR VIDEO – GX-224AE
The GX-A is the first in the weighing industry capable of evaluating impact loads and you will find many applications for this balance on the production line as a versatile weighing instrument due to its quick response speed and stability.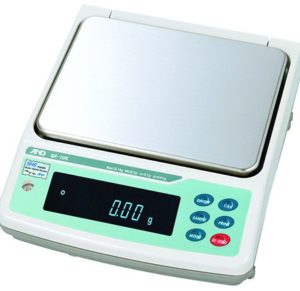 High capacity top loading balances featuring high speed weighing and settling times. The GX-K series features internal calibration. trade Approved. Multiple weighing units including counting and percentage are available.
High capacity top loading balances featuring high speed weighing and settling times. GF-K Warrior balance is calibrated externally. Multiple weighing units including counting and percentage are available.
The HR-AZ series of compact analytical balances utilises the proven A&D sensor technology to deliver superior performance to all users with fast, accurate measurements. The HR-AZ range has 0.1 milligram to 10 micrograms readability and is covered by our Industry leading 5 years warranty.
GR analytical balances feature an internal automatic calibration function as well as an RS232 data output and data logging as standard. Also has unique ergonomic door design.
CLICK HERE FOR HR-AZ SERIES VIDEO
CLICK HERE FOR GR SERIES VIDEO